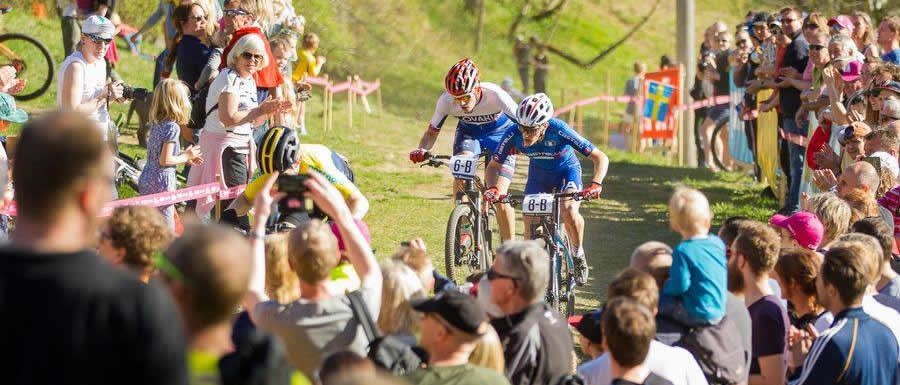 MTB - 19 June 2017
2017 MTB european championships in Darfo Boario Terme (Ita)
At the first meeting of the new Union Européenne de Cyclisme Management Board held yesterday in Lausanne at the UEC headquarters, certain decisions regarding the 2017 season were taken.
The most important was the venue of the Men's and Women's Elite, Under 23s and Juniors European Mountain Bike Championships, scheduled in Istanbul (Turkey) from 27 to 30 July which has been moved on the same dates to Darfo Boario Terme (Italy).
David Lappartient, President of the Union Européenne de Cyclisme: «The decision to move the venue of the Mountain Bike European Championships, one of our most important events, was not an easy decision to take. For several months, the Turkish Federation in co-operation with the Turkish authorities have worked relentlessly to prepare the event to the best of their ability. Unfortunately, due to the poor participation announced by National Federations with the absence of the majority of the key Mountain Bike nations and in view of the live broadcasting of races and with the objective of offering attractive races to spectators, the UEC Management Board has decided to award the 2017 Mountain Bike Championships to Darfo Bario Terme in Italy hoping that they will soon return to Turkey.
I would like to sincerely thank Erol KUCUKBAKIRCI, President of the Turkish Federation and Bayram AKGUL, Vice-President as well as the Turkish Federation for its commitment and self-sacrifice to find a better solution for these Championships. Turkey continues to be one of the Union Européenne de Cyclisme's cornerstones with the promotion of the Presidential Tour of Turkey to World Tour category and the organisation of our UEC annual Congress that will be held on 3 and 4 March in Istanbul.»
The European Mountain Bike Championships will award 9 continental titles (6 Cross-Country, 2 Eliminator and the Team Relay) and will now be held in Darfo Boario Terme, a town in Lombardia situated in the Brescia region in the stunning Valle Camonica that has already hosted major cycling events over the last few seasons.
At the UEC Management Board, the following Championships were awarded:
2017 Elite Cycle-Ball - Darmstadt (Germany)
2017 Track Masters- Roubaix (France)
2018 Trials - Moudon (Switzerland)
2018 Youth Mountain Bike - Pila - Valle d'Aosta (Italy)
2018 Mountain Bike XCO-XCE-XCR - Juniors and U23 - Graz (Austria)
2020 XCO-XCE-XCR - Juniors, U23 & Elite - Graz (Austria)
Lastly, the new 2017-2021 Commission were appointed. Here are the details: click here